Company Introduction

Shenyang Nengxing Technology is an energy-saving, emission-reduction, low-carbon environmental-protection enterprise with 20-year equipment designing and manufacturing experience. Nengxing Technology has developed highly advanced applicable technologies including the technology of using water insteading of fuel for getting the energy (water electrolysis, Hydrogen plasma technology,it is called "water is used as fuel", water fuel for short), and pyrolysis of straws, waste plastics, rubbers, waste oils, etc. Xingneng is also successful in developing, producing and sale for technical environment-protection complete facilities of nano carbon black reduction, renewable energies, oil purification, pyrolysis catalyst, microemulsification fuel oil, ethanol gasoline, technology of "water fuel", shale oils, alcohols, brewings and beverage.With the business development purposes of keeping the science and technology innovate, leading the international advanced resource recycling manufacturing level, turning waste into useful materials, and benefiting our clients.
Patents:
Nengxing technology has obtained many national patents with No. ZL03284657.6, ZL200720013944.8,ZL20112 0236078.5,ZL201620409770.6, 202010792747.0,202021641128.3(patent technology: water can be used as fuel, water electrolysis technology), ect. All these patent technologies have been well proven to be suitable in the large-scale industrial productions without putting extra energy.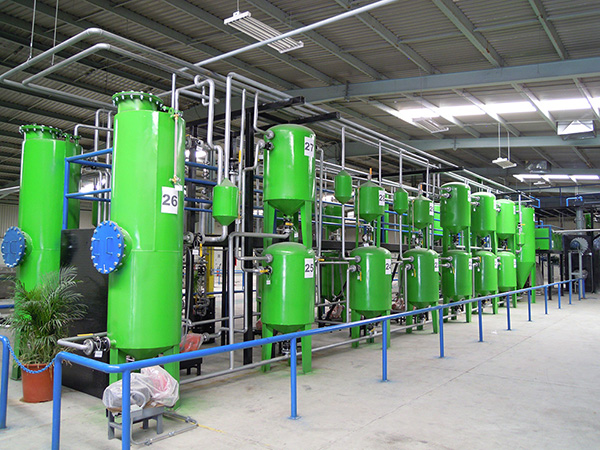 Our Facilities and Technology:
Shenyang Nengxing Technology have successfully developed the environment friendly nonautomatic, semi-automatic, full-automatic and large-scale industrial continuous assembly lines for cracking and straws, waste plastics, rubbers, waste oils, lubricating oils into Gasoline, diesel oil, base oil, lubricating oil, carbon black and natural gas. Besides, the technology that water can be used as fuel to getting the energy(water electrolysis, Hydrogen plasma technology) has been proven by practical uses.
At present, Nengxing's patent technology and facilities have been applied to the projects invested by USA with 5 million dollars and by Hongkong with two hundred million Hong Kong dollar, and the equipments have be exported to Hong Kong, United States, North Korea, South Korea, Myanmar, Mongolia, Qatar, Iraq, Singapore, Australia, Bosnia and Herzegovina, Turkey, Mexico,etc.
Patent technologies from Nengxing can make one-off output with base oils, lubricating oils, gasoline, diesel oils by straws, waste plastics, rubbers, waste oils, lubricating oils, the standards of the pyrolysis oils can be increased from Non-standard, GB, Euro 3 to Euro 4/5 levels, which can be up to all the standards and also pass SGS tests.
Nengxing's mixed fermentation and cracking process can greatly shorten the transformation period, and enlarge the category of waste which can be converted in to fuels an lubricants. Nengxing has also make the dream that water can be used as fuel come true! Water-fuel technology can be used in automobile, ship, national defense and other energy fields.
Patents:
ZL03284657.6 ZL200720013944.8
ZL201120236078.5 ZL201620409770.6
202010792747.0 202021641128.3……
Nengxing Technology is selling and transferring the patent technology and facilities to the clients all over the world!
The prices of non-automatic, semi-automatic and computer-controlled automatic facilities are from 100 thousand US dollars to 50million US dollars.
The prices of transferring the patent technology will be negotiable.